11: YP Perspective – Serving Others to Discover Yourself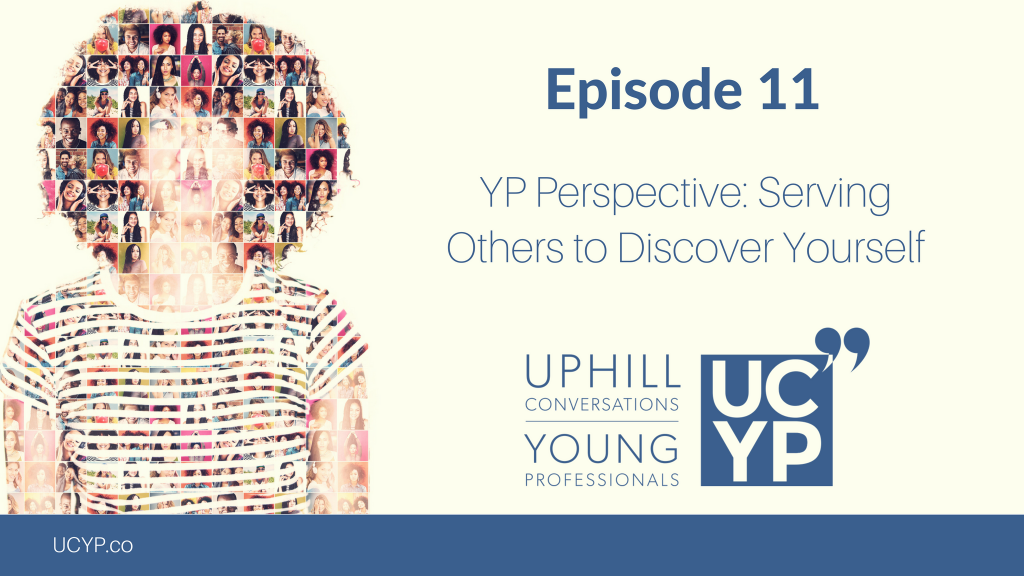 Podcast: Play in new window | Download
Subscribe: Apple Podcasts | Android | Google Podcasts | Stitcher | RSS
Chris Cloud joins us for a conversation on how he made a significant change – moving to Nepal in his early 30s – to serve others and shift the trajectory of his life. In his journey, he not only discovered his purpose, but also met his life partner and so much more.
Show Notes: 
Chris's journey from tech to business development to non-profit service
What motivated Chris to move back to his birthplace of Nepal
Mentoring youth through fitness and getting active
How colliding events in your life can shift your perspective on what's truly important
Life is a juggling act – some balls are rubber, some are glass
Utilizing a coach to set yourself up for success and stay accountable
Building community and fellowship
If you go with an open heart and mind to serve, it's amazing what opens up for you
Being pushed, stretched and needed can lead you to realize previously undiscovered strengths
The problem with abundance of options – especially for millennials
Importance of being decisive and strong in your decisions
"Nobody ever built anything who was afraid to make decisions and stick with those. A decision you make today, doesn't mean you are locked in forever."
Only decision makers can call on other others to make decisions
Wealth means so much more than money – start with the end in mind and work backwards.
Difference between your vocation/calling versus your job/career
Guest Bio:
Chris Cloud is an entrepreneur who has been living and running a non-profit with his wife in Nepal over the past few years. He is passionate about helping companies and individuals identify their perceived growth ceiling, and punch through that ceiling. He is co-founder of a startup in Greenville, SC, which is building a dashboard for management teams to set up and run more effective leadership team meetings. He holds a degree in business administration, but counts his 12+ years of starting or serving in a series of fast-growing startups as his real entrepreneurial education! On a good day, you'll find Chris running up a mountain or snowboarding down one. You can connect with him here: 
https://www.linkedin.com/in/ccloud/
Resources: 
INTRO AND OUTRO MUSIC (Used by permission):
© 2017 UCYP Theme written and arranged by Luke Pecoraro all rights reserved.