13: YP Perspective – Underdogs + Making it to the "Bigs"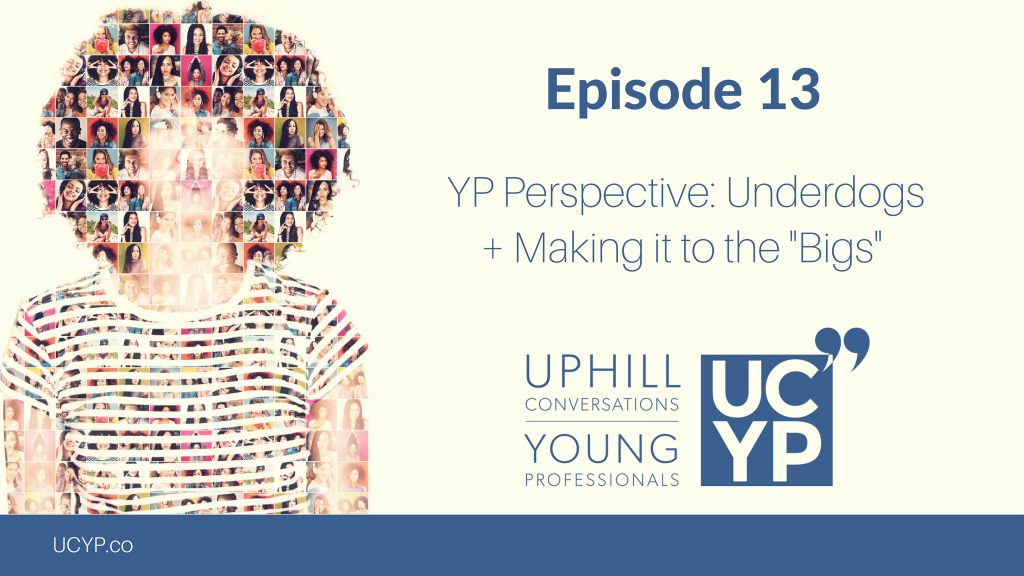 Podcast: Play in new window | Download
Subscribe: Apple Podcasts | Android | Google Podcasts | Stitcher | RSS
Matthew Rollins joins us for an Uphill Conversation on his journey from playing the game of baseball to his current life as an entrepreneur and underdog in a very established industry.
Show Notes:
Matthew's journey from athlete to entrepreneur
At some point the game will tell you "it's enough"
Intentionality and time it takes to discover your passion
Evaluating opportunities and choosing the path your life will take
Anchor Bat Company's focus on quality and design
Story behind the meaning of "Anchor" in the company name
"We'll make a bat for anyone, but we're not for everyone."
Bravery and grit it takes to follow your heart instead of your ego – and to stick with it when times are tough
Learning the ins and outs of a very specific industry with strong, established competitors
Power in owning your decisions + your circumstance
Underdogs and self-belief
Joys and challenges of working with family
What it feels like to see your product in action
Unexpected ways your product can positively impact the lives of others
Your life will be tough, but it's all worth it – so keep fighting
Connect with Matthew:
Guest Bio – Matthew Rollins was a four-year starter for North Greenville University, playing centerfield and hitting leadoff the majority of his college career. After his time at NGU, he had the rare opportunity to play professionally. Though the majors never came calling, Matthew's love for the game couldn't deter his involvement in athletics somehow, some way. His work experience includes time with a performance research facility where he trained hundreds of professional and Division I athletes, members of U.S. Special Forces and first responders. But as the company and Matthew's responsibilities grew, he found himself missing the baseball community, and understood a comeback was inevitable.
Resources:
INTRO AND OUTRO MUSIC (Used by permission):
© 2017 UCYP Theme written and arranged by Luke Pecoraro all rights reserved.