103: Tracy Litt – The Litt Factor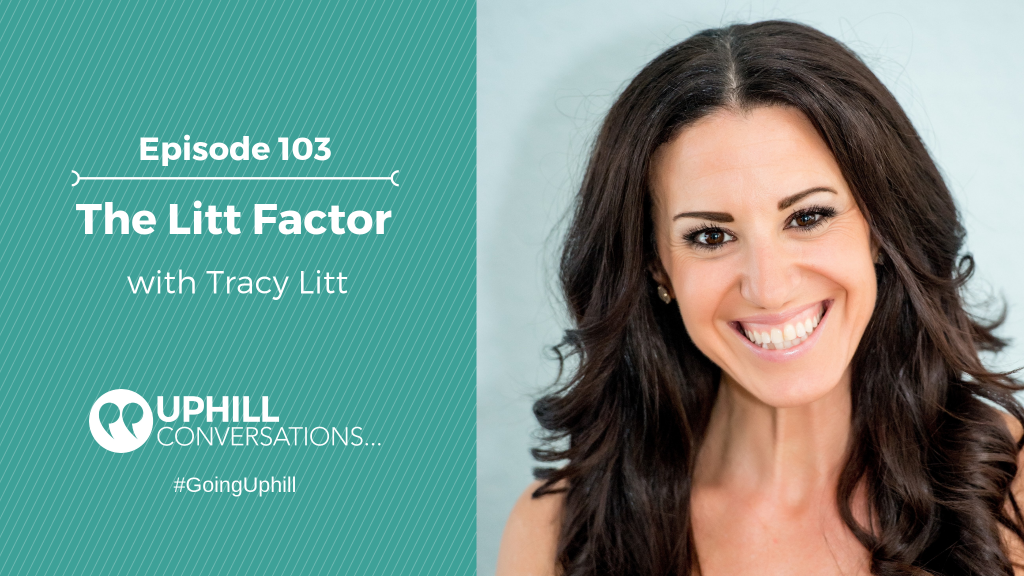 In this episode, Tim interviews Tracy Litt-Lester, the founder, and creator of The Litt Factor. Tracy brings a wealth of information as a Certified Mindset Coach, Rapid Transformational Therapist (Hypnotherapy) & awe-inspiring speaker. This conversation goes deep and will provide you with tools and practical application for your personal + professional growth. Dig in!
THE CONVERSATION:
Put things back together after the loss of her mother and a failed marriage
Learning to not be a victim of life and circumstance
You are not your mind
Being yourself
Feel your feelings
Using your power of CHOICE
Real self-acceptance
Acceptance and not arguing with reality
Falling in love with fear
How to approach FEAR
Fearlessness is a myth
Fear is an indication you are getting it done
Loving yourself is your SUPERPOWER
Everything you want is available to you
Loving yourself so you can love others
Not giving your power away
Living consciously and choosing your future
If you don't pull things out by the root, you will never be able to outperform it
How Tracy took all she learned to launch her life's work, The Litt Factor
Taking ownership and understanding MANIFESTATION
What it means to be introspective
Creating space for quiet and stillness
Not putting labels on ourselves
CONNECT WITH TRACY:
Website: www.thelittfactor.com
Resource Website: www.worthyhuman.com
Instagram: @thelittfactor
LinkedIn: in/tracylittlester
Facebook: thelittfactor
ABOUT TRACY:
Tracy Litt is a Certified Mindset Coach, Rapid Transformational Therapist (Hypnotherapy) & awe-inspiring speaker. Tracy's dead-on insights coupled with her direct, loving, and light delivery has helped countless people transform their lives from the inside out.
She is the founder of The Litt Factor, a personal growth and coaching company. She reaches people through private coaching, group programs, immersive workshops, courses and speaking.
Tracy believes that through claiming your personal power, mastering your human technology, nurturing your soul and cultivating an unconditional, radically loving relationship with yourself…you can consistently feel, be, do and create anything you desire in life and business.
INTRO AND OUTRO MUSIC (Used by permission):
Continuation Vibe – Written, arranged and performed by Luke Pecoraro (© 2018 LSP Music)
Uphill Conversations is an Uphill Strategies, LLC production © 2016 – 2018 Uphill Conversations