104: Kyle Marsh – The Next Steps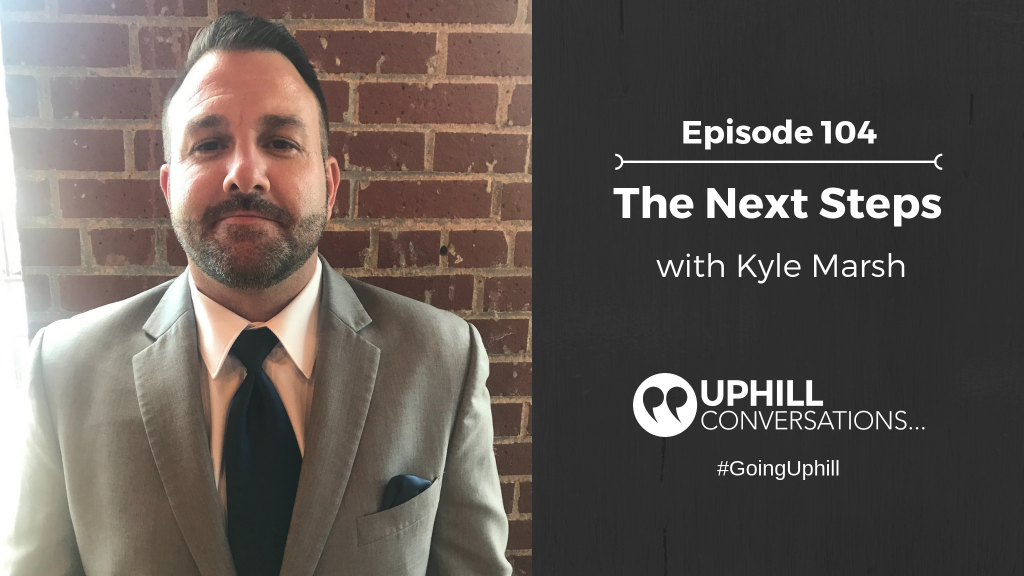 In this episode, Tim interviews Kyle Marsh, an entrepreneur, leader, and dear friend. Kyle is in the process of launching, The Next Steps, a one of a kind program focusing on mentorship and people who have struggled with addictions and need to do more than the traditional ways to manage and cope.
THE CONVERSATION:
In his words, growing up as a military 'Brat'
Creating waves and doing things his way
Ending up on the wrong path as a result of not receiving feedback or advice
The negative response and how he acted out when he experienced resistance
How being defiant led him to fifteens years of addiction
Learning to cope with drugs addition
Living a life of homelessness and shame
Experiencing tough love from family because of his destructive behavior and life choices
Changing for the wrong reasons + learning to change for the right reasons
Aha moment: digging a grave for drug money
Discovering a life program that deals with the heart and not just going to a treatment center
The difference between using willpower to stop and making the choice to embrace the power to change
Discovering the root problems and entering into true introspection
The crucible of the life refining process
Dealing with the harm and damage his life choices had on his family and those closest to him
The crucial adjustments made to turn his life around
Addictions are side effects – stinking thinking and the heart
The value of learning to see things from the other side
His vision for what he is launching, Next Steps
 Helping men in a weak state to rise up
Obstacles and barriers that men are dealing with
Identifying where you are bound so you can rise up
Making relationships the main ingredient for growth and life change
Building accountability and brotherhood in community
Kyles current challenges to launch Next Steps
Being a believer in one individual at a time
CONNECT WITH KYLE:
Website: www.nextstepstoday.com
Email: kyle.marsh@nextstepstoday.com 
Phone: +1 864-414-4795
ABOUT KYLE:
My name is Kyle Marsh, and I was born in Mississippi. I am an Air Force brat, so I would like to say I am filtered due to the places I have lived. I am 41, with an amazing wife Becky, and a princess for a daughter Jade. I am currently enjoying a new journey in my life, one of giving back and trusting God's plan. I can honestly say that this season will be my best.
INTRO AND OUTRO MUSIC (Used by permission):
Continuation Vibe – Written, arranged and performed by Luke Pecoraro (© 2018 LSP Music)
Uphill Conversations is an Uphill Strategies, LLC production © 2016 – 2018 Uphill Conversations