16: What Type Of Other Are You?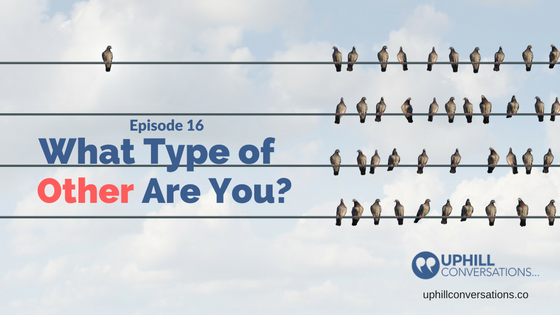 What do Turkey, Decisions, and Others have to do with you?
In this episode, I share the importance and the power of OTHERS.
INSPIRED BY:
The Power of the Other by: Dr. Henry Cloud
Decisive – How To Make Better Choices In Life And Work by: Chip Heath & Dan Heath
Also inspired by, my love for people and personal growth!
INTRO AND OUTRO MUSIC (Used by permission):
No Worries (© 2014 Anderson Music, LLC)
NoTime To Waste (© 2014 Anderson Music, LLC)
Uphill Conversations is a POTAD, LLC production (Partnership of Thinking and Doing)