3: Ashley Brown – YP Perspective on Entrepreneurship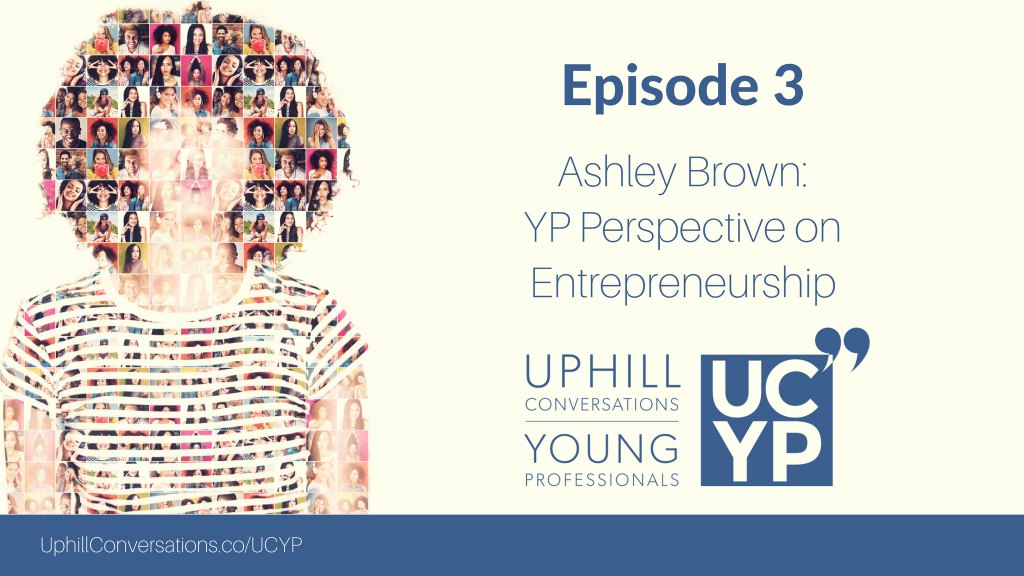 Podcast: Play in new window | Download
Subscribe: Apple Podcasts | Android | Google Podcasts | Stitcher | RSS
In Episode 3 of UCYP, we have an Uphill Conversation with Greenville, SC young professional Ashley Brown on the risks and rewards of entrepreneurship.
Show Notes:
Started out in Asheville post-college and had hard time finding a job
Phenomenon of accidental entrepreneurship
Greater awareness of perceived weaknesses and turning them to your advantage
Challenges of being a young professional entrepreneur
Importance of building a strong inner circle
Desire for challenges to solve and solve quickly – pressure as privilege
Taking risks to realize a dream, taking an idea into action
Don't overlook incredible amount of work that comes with launching a business
Uphill Challenge in Ashley's life has been shifting her personal priorities to align with her role as a business owner
Sometimes you need to let go of relationships you've outgrown
When you make decisions, you never know who's watching
Inspiration for starting GirlBossGreenville and its purpose
Magic of bringing women together to share stories and support one another
Don't let your age, specifically your youth, be your barrier
Ashley shares advice she'd give to YPs starting out
Importance of making true connections and being present with others
Connect with Ashley:
Influences in Ashley's life:
About Ashley:
26 year old Greenville native Ashley Brown is founder of #GirlBossGreenville and owner of Ashley Brown Strategy. "I knew that I owed it to myself to at least try, " She says in referring to the decision to go full-time into entrepreneurship. In the past year she has launched 2 LLC's, 1 not for profit women's group (GirlBossGreenville) and is launching her third business in July. Her favorite part of owning a business in Greenville has been onboarding her five employees and watching them grow.
When Ashley isn't working, she's in the mountains or splashing in a stream. She's happiest in the sunshine reading an old paperback novel and eating mac and cheese coated with Franks Hot Sauce.
INTRO AND OUTRO MUSIC (Used by permission):
© 2017 UCYP Theme written and arranged by Luke Pecoraro all rights reserved.
© 2017 UCYP (Uphill Conversations Young Professionals) (UCYP is an Uphill Strategies, LLC production)