7: Marcus Anderson – Sax Player for Prince, Billboard #1 Artist, Avoiding the Monster of Jealously & Learning from Negative People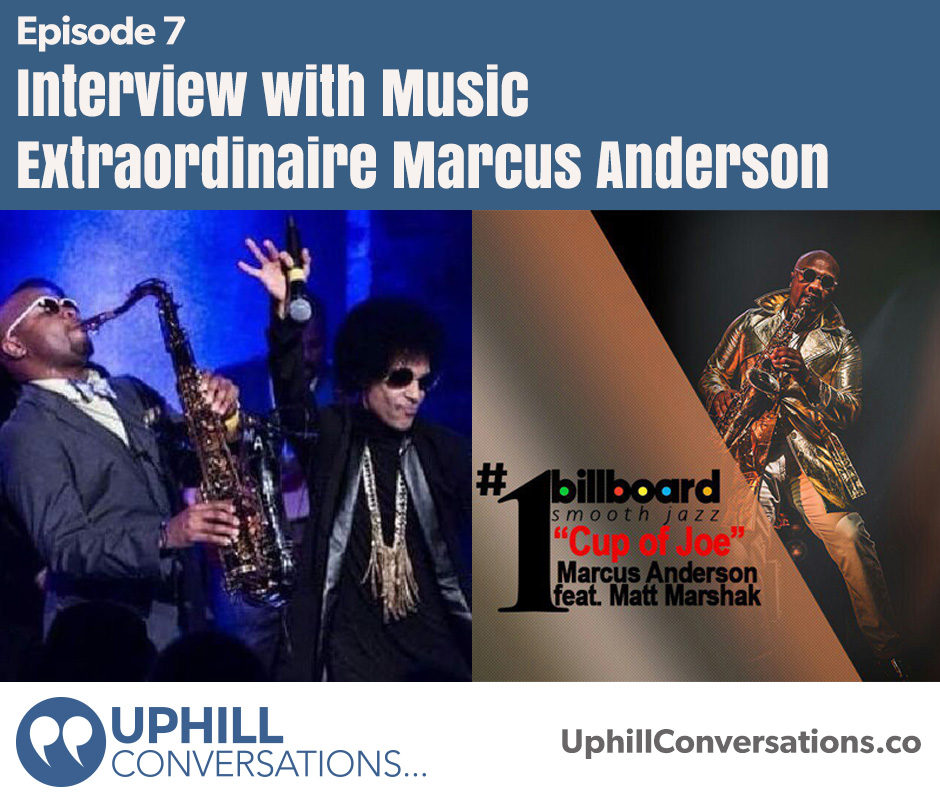 What happens when you spend your life investing in what you feel you were born to do? You find out the day will come when you open a door, and the future comes in.
Marcus Anderson has been hard at work doing what most will not do, investing in others, ripping and running in many arenas of life and filling in when he wasn't the first choice. All of this has been the foundation of a very talented musician, songwriter, and entrepreneur who never left his chances to fate.
He is a celebrated artist, recently hit #1 on the Billboard music charts with "Cup of Joe," played saxophone for Prince for four years, is currently doing shows with Cee Lo Green and many other artists.
However, it is what's on the inside of him that matters most.
In this episode, Marcus talks openly about music, life, and his emerging future.
WHERE TO FIND MARCUS AND HIS MUSIC:
Website: marcusanderson.net
Twitter/Facebook/Instagram: @mandersonsax
iTunes: Marcus Anderson
Spotify: https://open.spotify.com/artist/74w7jlHFeZ4x6cHFaHfHtf
YouTube: Xperience (M.A.X.) LIVE "I'm Back"
Marcus Anderson Performs "Yearning For Your Love" Live at Spaghettinis
Marcus Anderson Xperience (M.A.X.) Live "Paisley R
INTRO AND OUTRO MUSIC (Used by permission):
No Worries (© 2014 Anderson Music, LLC)
Gotta Move On (© 2014 Anderson Music, LLC)