82: Naseema Perveen – Business + Relationship in a Digital World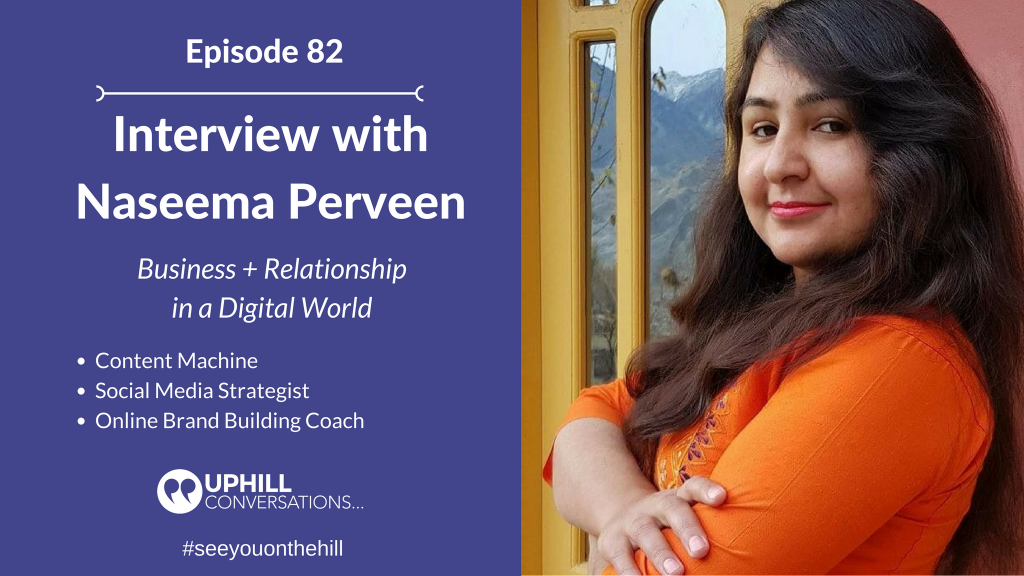 In this episode, Tim has an inspiring conversation with Naseema Perveen, a digital entrepreneur who adds value to global clients with her knowledge, skills and expertise. Naseema brings her authenticity, wisdom, knowledge and people skills into everything she does.
OUR CONVERSATION:
Passion for entrepreneurs and driving the digital economy
Turning her STRUGGLE to find a job into her PASSION to help others in the digital economy
How to build connections and relationships virtually
Treating people you meet in the digital realm as human beings
Being yourself and not manufacturing your message
Creating content around your passion + vision makes better connections
The advantages + disadvantages working in the digital space
Obstacles + challenges of stepping out into the digital economy
BUILDING + EARNING trust and what it takes
Having to overcome family traditions and way of thinking as it relates to valid work, career and process
Building the trust needed to earn a greater wage
Placing GREATER VALUE on yourself and the work you do and charging accordingly
FACING your FEARS as you build your business and relationship
Building your personal brand to earn the trust you need to be respected and paid fairly in the digital economy
How CURIOSITY is crucial for discovering new + better connections
ABOUT NASEEMA:
Naseema Perveen is a budding entrepreneur who helps businesses and women entrepreneurs globally to thrive online using her content writing, and social media brand building skills.
CONNECT WITH NASEEMA:

INTRO AND OUTRO MUSIC (Used by permission):
Continuation Vibe – Written, arranged and performed by Luke Pecoraro (© 2018 LSP Music)
Straight Drive (© 2017 Tim Pecoraro)
Uphill Conversations is an Uphill Strategies, LLC production © 2017 Uphill Conversations