84: Ellen Tadd – The Infinite View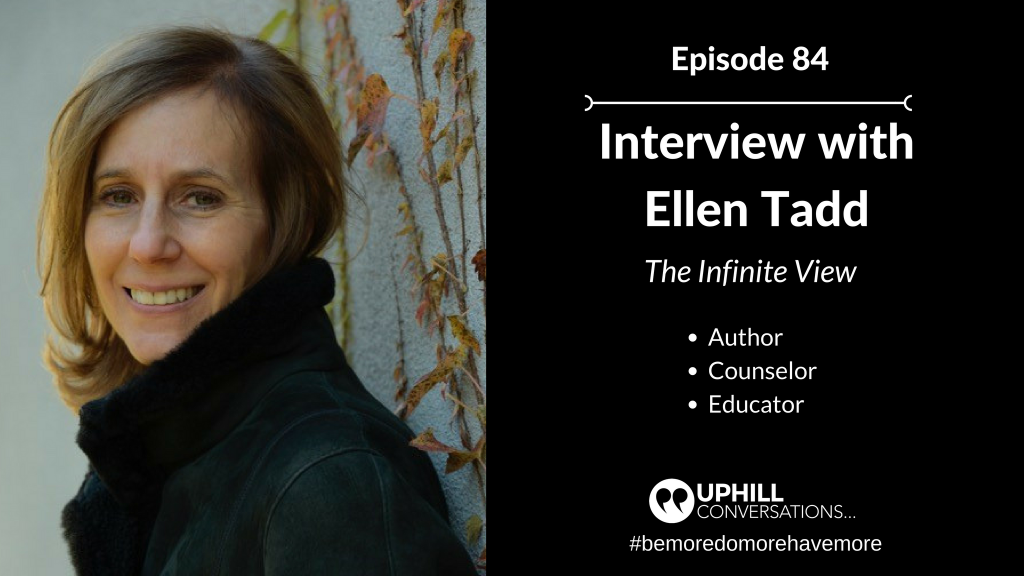 In this episode, Tim has a very enlightening conversation with Ellen Tadd exploring her new book The Infinite View, the importance of spirituality and how to experience and live with a greater understanding of our total being.
OUR CONVERSATION:
The watershed event that helped her discover herself
How she discovered the spiritual world
Clairvoyance and clairaudience
Genuine experience and misinterpreted experience
Seeing life on earth as a school
Attunement
The importance of meditation and moving beyond preconceived notions
Positivity as our greatest protection
The energetic response of thoughts and feelings
Being neutral is not strong enough
The 'Third-Eye",  the center of wisdom
How many people are living in the 'gut' and the results
Life is much clearer when you live with your eyes open
How we perceive informs how we feel
Anecdote inadequacy with humility
Stilling the brain chatter
Imagining a 'Miniature You'
Mistakes are good and necessary for learning and growing
The difference between the 'bing' and the 'thud'
The misconception of ease
ABOUT ELLEN:
Ellen Tadd is an internationally known clairvoyant counselor, educator, and author who has been teaching and counseling for more than forty years. She is widely respected for the integrity of her work, the accuracy of her perceptions and guidance, and the clarity and usefulness of her teaching.
Shortly after completing her freshman year in college Ellen had a remarkable experience in which she was able to contact her deceased mother. Her mother's presence and message healed Ellen's childhood trauma of denying her clairvoyant and clairaudient gifts and transformed her view of the world. Very soon after this awakening she began to have contact with guides and teachers from spiritual realms who provided her with an extraordinary education.
Tadd is the author of three books: her latest book, The Infinite View, released in spring 2017, The Wisdom of the Chakras, and Death and Letting Go which appeared on the Boston Globe bestseller list.
RESOURCES:
The Infinite View – by Ellen Tadd
Wisdom of the Chakras – by Ellen Tadd
Death and Letting Go – by Ellen Tadd
CONNECT WITH ELLEN:
Website: ellentadd.com
INTRO AND OUTRO MUSIC (Used by permission):
Continuation Vibe – Written, arranged and performed by Luke Pecoraro (© 2018 LSP Music)
Straight Drive (© 2017 Tim Pecoraro)
Uphill Conversations is an Uphill Strategies, LLC production © 2017 Uphill Conversations