97: Vision Requires Looking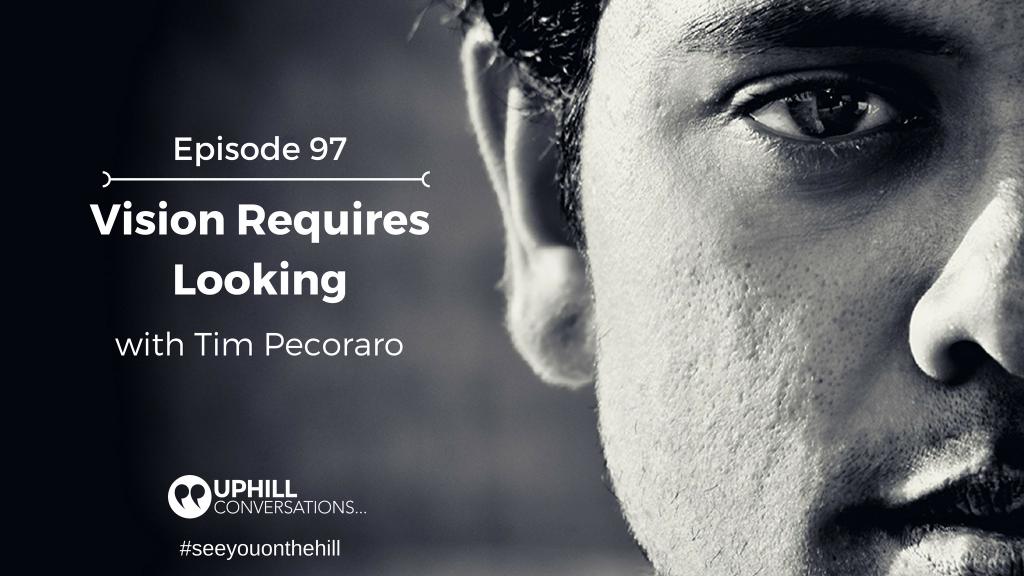 In this episode, Tim shares 5 questions related to developing the vision for your life!
The 5 Questions:
Look Within You: What Do You Feel?
Look Behind You: What Have You Learned?
Look Around You: What is Happening in the Lives of Others Around You?
Look Above You: What Does God or the Universe Expect of You?
Look Ahead: What is the Big Picture?
REFERENCES:
Start With Why + Find Your Why by Simon Sinek
Developing the Leader Within You by John C. Maxwell
INTRO AND OUTRO MUSIC (Used by permission):
Continuation Vibe – Written, arranged and performed by Luke Pecoraro (© 2018 LSP Music)
Uphill Conversations is an Uphill Strategies, LLC production © 2016 – 2018 Uphill Conversations