109 – One Word for the New Year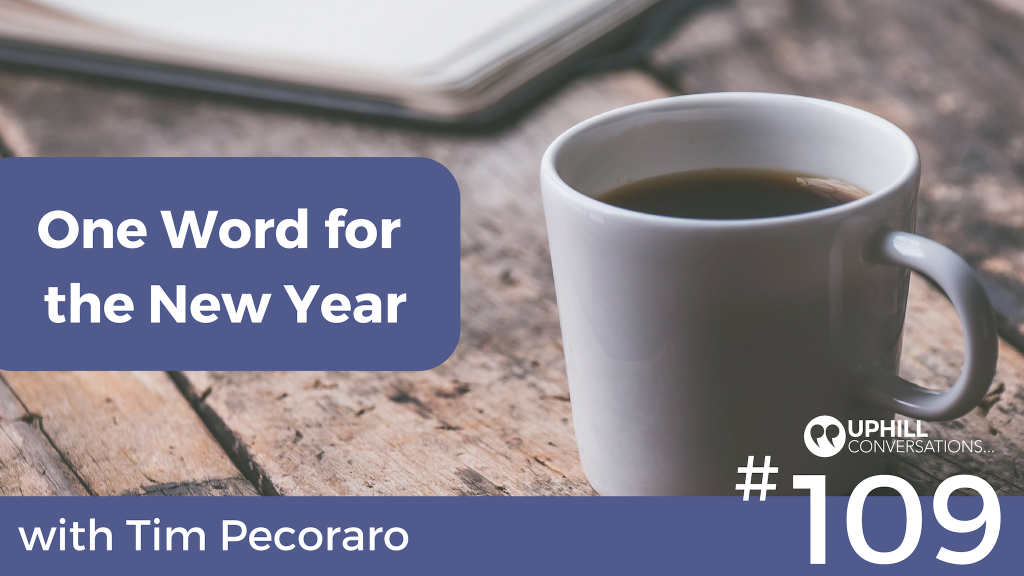 In this episode, Tim shares his journey and process of working through the choices and decisions he made prior to 2018 and the divine intervention that helped him course correct. Tim reveals how he had to take himself back to what he knows to be true about himself and his purpose. Ultimately getting to his One Word and his true North for 2019 and beyond. Enjoy!
FIND YOUR ONE WORD:
Take the time to review the last year
Ask yourself – What went well?
Ask yourself – What didn't go well?
Ask yourself – What did I learn?
Ask yourself – Where am I headed? What do I want to go now and next?
Share + Invite others in – your inner-circle is vital for:

Challenge
Accountability
Connection
Empathy
Value
Learning
INTRO AND OUTRO MUSIC (Used by permission):
Continuation Vibe – Written, arranged and performed by Luke Pecoraro (© 2018 LSP Music)
Uphill Conversations is an Uphill Strategies, LLC production © 2016 – 2018 Uphill Conversations
The post 109 – One Word for the New Year appeared first on Uphill Conversations.