42: Discover Your Inner-Genius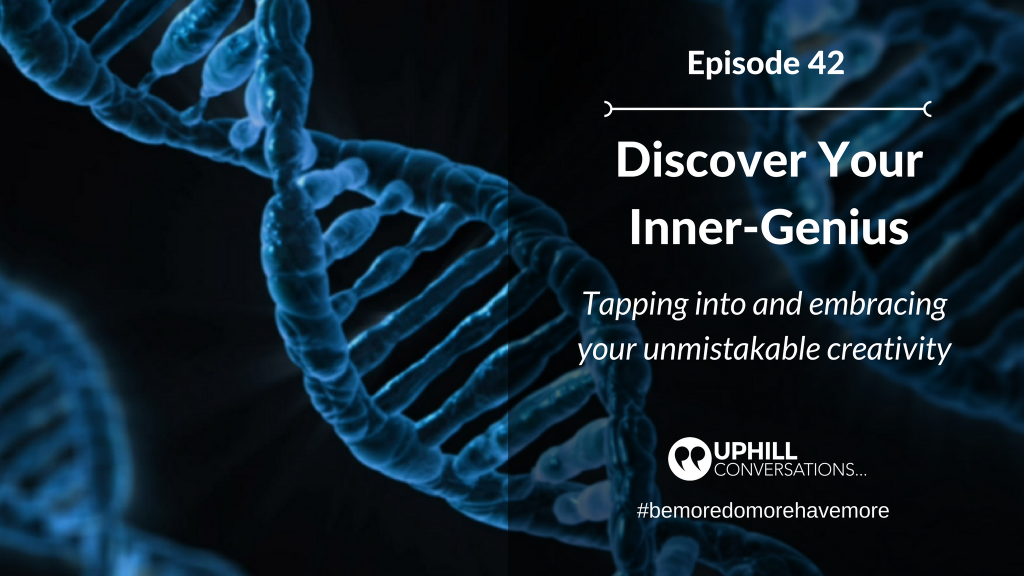 In this episode Tim and Megan dive into the topic of discovering and embracing your inner-genius and unmistakable creativity.
Show Notes:
Borrowing color and putting it back into the world
Like fingerprints, .1% of our DNA is completely unique
Focus less on similarities and more on unique differences
Leaders should cultivate, extract and celebrate diversity and creativity within teams
Be unapologetically yourself while still respecting the views and differences of others
Instead of answers to remember, let's give our children problems to solve
Allow people the freedom to discover new and different ways to approach and solve problems
Creativity can be applied to all areas, not just the arts
Be liberated to suspend the need to be realistic
How leaders can inspire greater creativity within teams
Mastery is not perfection, it's practicing until you get it right
Have a growth mindset – aspire to be a lifelong learner
Settling for mediocrity ("rusting out") means never stretching yourself to achieve more
Nothing listens better than blank piece of paper
Embrace your imperfections and stop pursuing perfection
8 ways to draw out your unmistakable creative:

Having the desire to touch, feel, interact and engage with the world around you
Be present with people who inspire
Embrace creative daring
Enjoy blank sheets of paper
Cross your own boundaries
Develop your grit
Leverage repetition
Embrace pressure as a privilege
Learn more about Tim and Megan:
Uphill Strategies – Strong Leaders. Extraordinary Teams. Greater Results.
Books, artists and inspiration:
INTRO AND OUTRO MUSIC (Used by permission):
No Worries (© 2014 Anderson Music, LLC)
Gotta Move On (© 2014 Anderson Music, LLC)
Uphill Conversations is an Uphill Strategies, LLC production
© 2017 Uphill Conversations
The post 42: Discover Your Inner-Genius appeared first on Uphill Conversations.