92: Jordan Duvall – Branding Starts From Within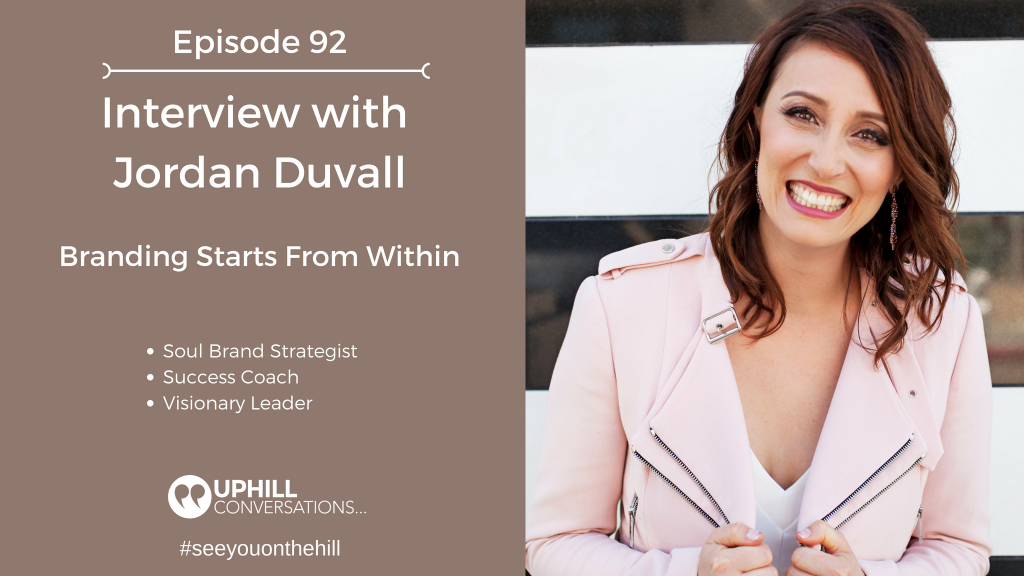 In this episode, Tim has a great conversation with Soul Brand Strategist, Success Coach, and Award-winning Art Director Jordan Duvall. Listen in as Jordan shares real-life lessons and the amazing work she is doing in this world with the understanding that any and all brands start from within!
OUR CONVERSATION:
How she is using Social Media
Knowing the entry point of your story and how to tell it
The hospital bed story and the mess she created
Job loss, no income and getting pregnant
Getting obsessed with personal growth
Being the artist of your own disaster and not knowing what the end will look like
Getting introduced to limiting beliefs
The relationship with emotions
Realizing fear is just a shadow
Experiencing the reverse of an emotion
Developing the desire to help and teach others
Asking for help is not admitting failure
Business is a mirror reflection of who you are
CONNECT WITH JORDAN:
Website: www.jordanduvall.com
Facebook: ingiteyoursoulbrand
Instagram: igniteyoursoulbrand
REFERENCES:
Abraham Hicks
Zero Limits by Joe Vitale & Ihaleakala Hew Len
The Compound Effect by Darren Hardy
ABOUT JORDAN:
Jordan Duvall is a Soul Brand Strategist, Success Coach, Photographer, and Award-winning Art Director based in Los Angeles. With more than 18 years of experience in entertainment advertising, marketing, and photography, Jordan has worked on such campaigns as "The Lord of the Rings" Trilogy, "Star Trek", and "The Voice".
She got her start as one of the three founding members of The Ant Farm print department and went on to work with such private clients as Ben Stiller and Eddie Murphy. She served as an Art Director for BLT Communications, Universal Pictures, AvatarLabs and NBC Entertainment developing unique and award-winning campaigns and won PromaxBDA awards for her work on both "The Blacklist" and "Aquarius".
Jordan combined her knowledge of marketing, branding, and social media to launch her own brand to help coaches, creatives and healers create a clear strategic roadmap and cohesive brand vision so they can build a brand that matters. Her specialties include creative direction, photography, marketing, and productivity which produce strong ROI for her private clients + students.
INTRO AND OUTRO MUSIC (Used by permission):
Continuation Vibe – Written, arranged and performed by Luke Pecoraro (© 2018 LSP Music)
Uphill Conversations is an Uphill Strategies, LLC production © 2017 Uphill Conversations
The post 92: Jordan Duvall – Branding Starts From Within appeared first on Uphill Conversations.