16: YP Perspective – The Changing Landscape of Media + Journalism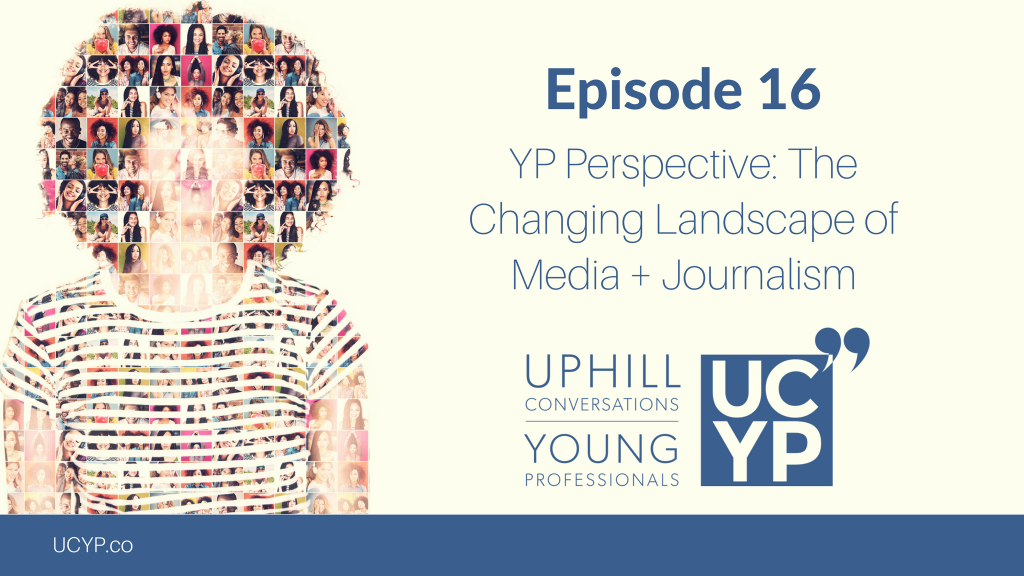 On the episode of UCYP, Mary Willson joins Megan + Tim for a conversation on the changing landscape of media + journalism, elevating the community voice and hard work.
Show Notes
Innovation in digital media news through content curation: personalized media made for the busy person
Need for media to be collaborative, to elevate the community voice through creating conversation
Importance of media being unbiased and objective
The changing landscape of media + journalism
Still great value in longform journalism in print + digital media, including podcasts
Opinion pieces in media to start a conversation towards change
Finding balance in differing generational approaches to journalism
Accessibility to resources is so much greater now, but there are still "analog" skills and experiences that add incredible value
Challenge of not losing oneself (identity + individuality) in an overly-connected world +culture of consumption
Many younger YPs have never known true boredom due to easy accessibility to technology – i.e. social media, smart phones, etc.
Maintaining quality listening in a rapid-fire, sound-byte world
When you contribute, lead with quality + authenticity, not ego
Be intentional as you build your personal brand on social
Know your passion and put in the necessary hard work to align your career and purpose
Discovering your identity, setting goals, staying humble and mentoring others
Guest Bio – Mary Willson was on the founding team of GVLtoday, and has served as a producer and engagement editor. She's launching AVLtoday in February 2018, and is excited to bring innovative media to Asheville. She moved to Greenville in April 2016 after graduating from Colorado State University in 2015 with a degree in communication studies and sociology. Before moving, she worked as a digital producer for the Fort Collins Coloradoan (part of the USAtoday network), working with social media strategy and multimedia projects. Before that, she worked as a freelance music writer, hosted a radio show, and interned at a local NPR station, an alt. weekly, and a handful of non-profits. She is in Leadership Greenville class of 44 and volunteers at Greenville Literacy Association.
Mary Willson's Uphill Words of Wisdom
Connect with Mary
Resources
INTRO AND OUTRO MUSIC (Used by permission):
© 2017 UCYP Theme written and arranged by Luke Pecoraro all rights reserved.
The post 16: YP Perspective – The Changing Landscape of Media + Journalism appeared first on Uphill Conversations.