8: YP Perspective – Willingness to Change Direction and Chart a New Course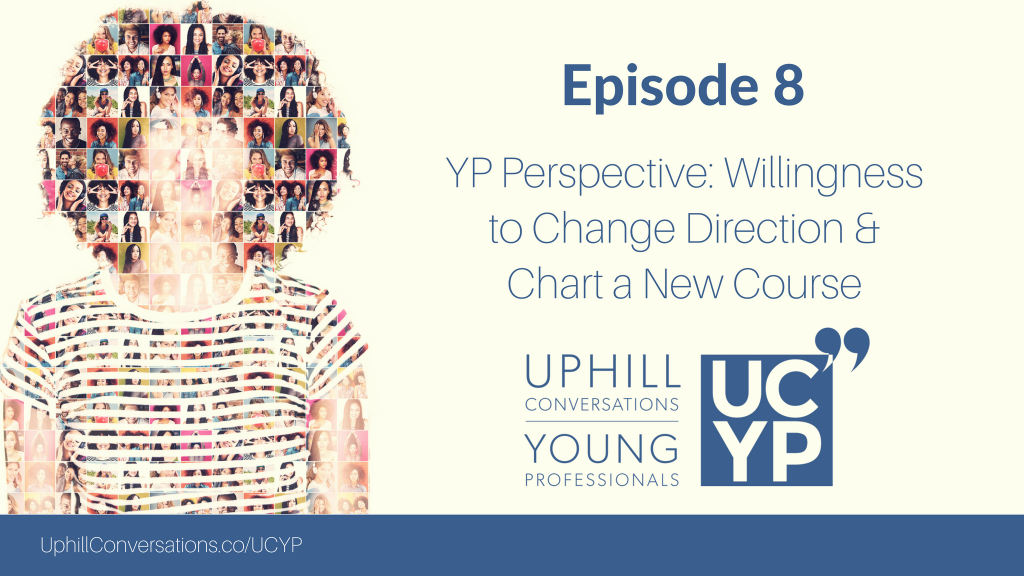 Young professional Yasha Patel joins us for an Uphill Conversation on her move from public defender to entrepreneur. How her drive and work ethic helped her vision become a reality.
Show Notes: 
Yasha's journey from public defender to renovating and opening a new event space in Greenville, SC
Importance of investing back into one's community
Courage, bravery and self-belief
Pride and finding fuel in your heritage and upbringing
Be open to learn and be inspired by others' stories
Utilizing mentors and asking powerful questions
Entrepreneurship as a Young Professional
Working towards balance at work and at home
Lessons learned and advice for YPs
Guest Bio:
From her work as a public defender to her role as owner and operator of The Rutherford event venue, Yasha has always thrived on a fast-paced environment, a strong work ethic, and a commitment to exemplary client service. She earned her undergraduate degree from Georgia State University and her law degree at Florida A & M. She practiced law in South Carolina and then served as a public defender for 3 years representing all types of cases from juvenile cases to serious felony cases.  In 2016, Yasha's entrepreneurial spirit inspired her to change course and renovate an old building, creating a new venue space in an area of Greenville that is historically under-served. Her vision is to be on the forefront of an urban revitalization project in a part of the city that hasn't yet seen such a transformation by growing The Rutherford into one of Greenville's premier event venues and catalyze growth in the area by inspiring other entrepreneurs to open up businesses in this same area.
Connect with Yasha: 
References:
INTRO AND OUTRO MUSIC (Used by permission):
© 2017 UCYP Theme written and arranged by Luke Pecoraro all rights reserved.
The post 8: YP Perspective – Willingness to Change Direction and Chart a New Course appeared first on Uphill Conversations.